Click Below To Fill Out and Submit a Moving Quote Form
Dependable Top Rated Local Moving and Packing Services in Scottsdale and Phoenix, AZ
Creative Moving and Packing LLC the Top Rated Moving and Packing Services provides a suite of high-quality moving services in Scottsdale and the surrounding areas. Able to successfully complete moves of all shapes and sizes, we pride ourselves on offering every customer a winning combination of great service and exceptional customer care. 
The company was founded in 2008 and has been providing premium moving services ever since. Over the years, we have developed a formidable reputation for fast, safe moving and affordable customer-centered services. Whether you're looking for a commercial moving company in Phoenix, or are planning a residential move, we have the people, trucks, and enthusiasm to get the job done.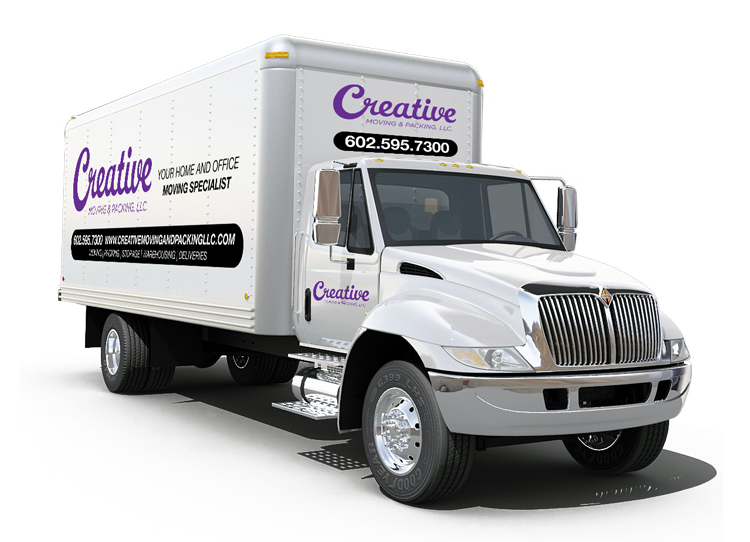 One of the Best Scottsdale Packing and Moving Companies
From packing and loading onto the truck, to transportation, unpacking, and storage if required, you can rely on Creative Moving and Packing LLC to take care of every aspect of your move. The services we offer include:
Packing
Although you are welcome to do your own packing, our professional packing service does have several benefits. Not only does a packing service save you the hassle of having to do the job yourself, but professional packing also ensures everything is safely stowed. Every box will be packed correctly, minimizing wasted space. 
If required, we can also dis-assemble furniture, pack away cabling, disconnect washing machines, and complete related pre-packing tasks.
Loading and Unloading
Our team consists of experienced removalists who have been correctly training in safe lifting and carrying. We have all the equipment necessary to safely move large objects, heavy objects, and awkwardly shaped items. We also know how to pack our trucks for optimal stability, maximizing safety on the road.
Transportation
Our modern, high-performance trucks are meticulously maintained, ensuring a reliable moving trip, even over longer distances. We use time-served drivers who can get your move completed quickly and safely. 
From local Phoenix moving services through to longer trips, our team has the skills and knowledge to succeed. 
For commercial packing and moving in Phoenix, we can move goods regularly, taking care of a wide range of your logistical requirements.
Unpacking
Some of our customers prefer to unpack their own goods, which is fine with us. Alternatively, we can unpack everything for you by following your directions regarding where items should be located. We are also able to assemble furniture and complete a variety of other jobs related to the unpacking process.
Storage
If the end destination for your goods isn't quite ready, why not take advantage of our secure, weatherproof storage facilities?
THE BEST WAY FOR CUSTOMERS TO MOVE | PACK | STORE STUFF
Having the Top Rated Moving and Packing Services we are always on time where ever you need us to be and our track record confirms that!
We take the stress out of moving and packing making it painless and worry free.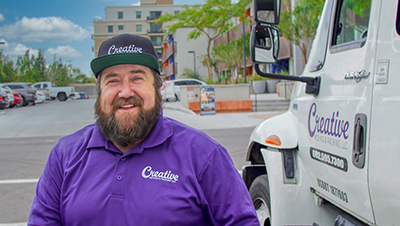 Some facts
Why people choose us?
We are proud to announce that we have been awarded the Best Movers and Packers by Phoenix New Times for 2011, in the Phoenix Arizona region. Having the Top Rated Moving and Packing Services say's a lot about what we can do.
Yelp 5star Rated
Best Movers and Packers by Phoenix New Times for 2011
Angie's List Super Service Award 2011
Angie's List Super Service Award 2012
Why Use Creative Moving and Packing LLC for Your Next Moving Job?
Established Company
Creative Moving and Packing LLC have been one of the leading commercial and residential moving companies in Scottsdale since 2008.
Multiple Awards Winner
Our awards have included receiving Angie's list super service award two years running, as well as being 5-star rated on Yelp, and a BBB accredited company. We are constantly striving to improve what we do, and are always looking for ways to give our customers more.
Customized Moving Service to Meet Your Needs
As a leading local moving service in Phoenix, AZ, we are committed to providing a responsive, tailored service that's geared to meet the needs of our customers. We give you the assistance needed to do your move your way. Whether you want the whole moving process completed by experts, or prefer to do some parts yourself, we will work with you to achieve the best outcome.
Fully insured
Creative Moving and Packing LLC carry $750,000 insurance on each truck, in addition to $50,000 insurance cover on goods stowed in the cargo hold.
Should you wish to make use of our storage facility, you'll be pleased to know that your goods remain fully insured whilst they're there.
Why is the best?
Here at Creative Moving & Packing LLC, we take great pride in ensuring your moving and packing is smooth, painless and stress free. Providing Top Rated Moving and Packing Services we make sure our experienced team carefully wraps, packs and loads your valuables onto our large trucks. Our team is dedicated to safely getting your valuables to your new location on time, every time. We take the stress out of moving and packing.
Please contact Creative Moving & Packing to assist you on your next move.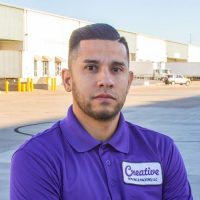 Jesse Garcia
CEO/Executive Manager
---