Here is a little bit about Creative Moving & Packing.
Creative Moving & Packing is a professional, family owned, full service moving, packing, storage, crating, and delivery company locally based in Phoenix, AZ and Scottsdale, AZ. Creative Moving & Packing services all of Arizona and the United States. Creative Moving provides moving services for your home and business. Both Residential moves and office / commercial moves are treated with extreme care and professionalism. Whether you are moving your entire home or business / office into a new space, or just need a large item delivered from point A to point B, Creative is there is for you. Our reputation is built on professionalism, efficiency, and dedication. We strive to give every customer the best service possible. We strive for excellence and uphold our company to the highest standards. Our goal is to provide a timely and professional moving experience for you. So when choosing your mover make the smart move choose the movers from Creative Moving & Packing llc.
---


---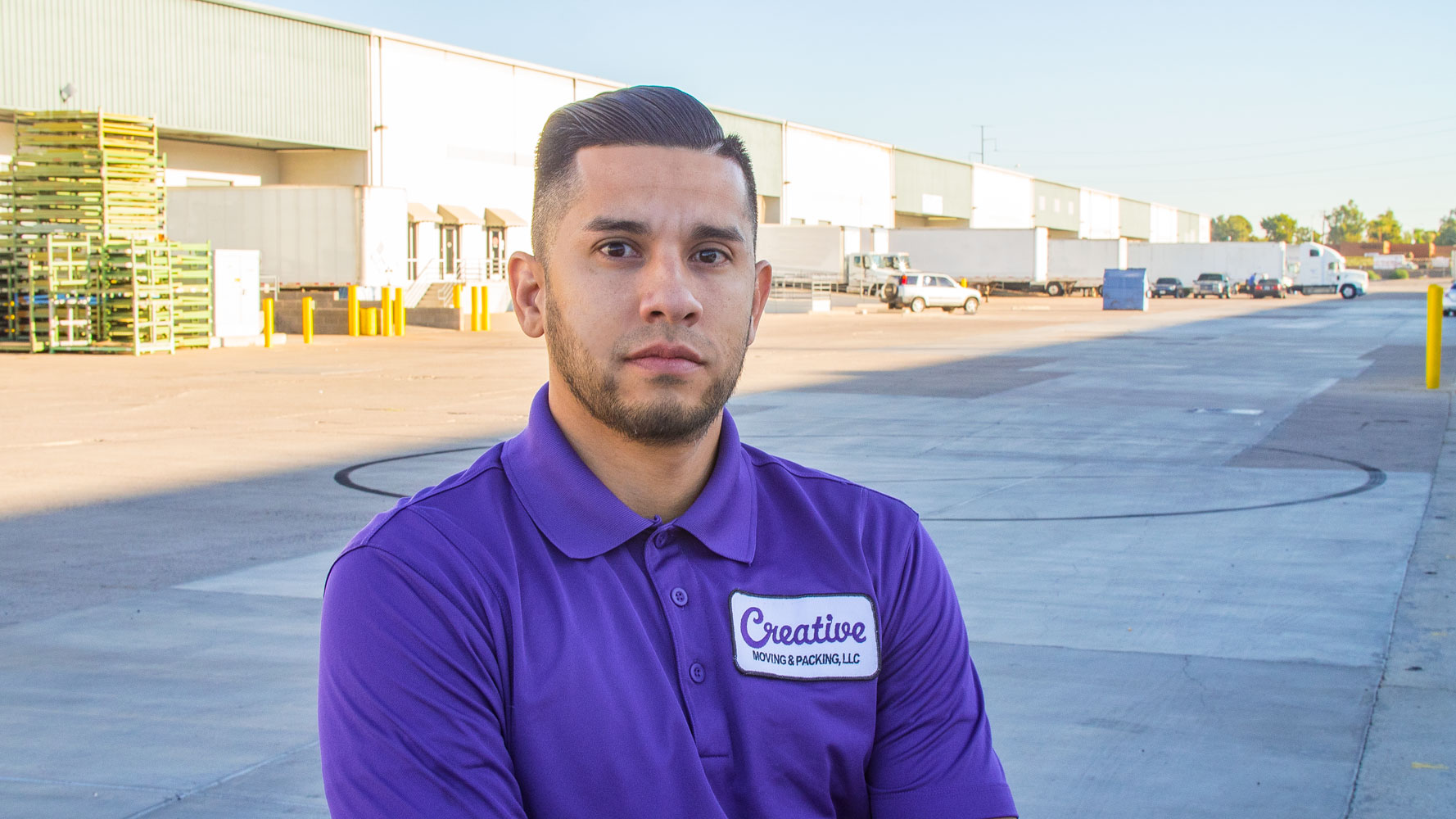 Meet The Owner
Hi everyone, my name is Conrad Martinez and I am the owner and founder of Creative Moving & Packing llc. In 2008, I decided to open Creative Moving & Packing due to popular demand. I am a second generation Mover taught by my Father Antonio Chacon who was considered one of the best movers in the area. I work along side my brother Jesse to achieve excellence on every move, with customer satisfaction in mind. I am the father of an amazing girl Named Alyssa and the brother and friend to many.
I owe my company's success to my family and friends whom have encouraged me since day one. I would like to thank everyone who has ever made a move with us and those who have reffered friends and family to us. Along side my amazing team, we will continue to be the best we can be not only as movers but great all around people. Thank you friends family and those who love and support me.
Conrad Martinez
Founder & Owner CREATIVE MOVING & PACKING LLC.
---